rld Anti Doping Agency

The
World Darts Federation
(WDF) has been working hard over the past several years to have the sport of darts recognized by the
International Olympic Committee
(IOC). To be recognized by the IOC, a sport must first be recognized by
SportAccord
. A few years ago, the WDF was successful in being recognized by SportAccord. The WDF is to darts what FIFA is to soccer and FIBA is to basketball. The WDF is currently applying for recognition from the IOC for the sport of Darts, and one of the many criteria for recognition is compliance with the rules of the
World Anti-Doping Agency
(WADA). In order to meet this requirement, random drug testing must be done at a number of WDF tournaments each year.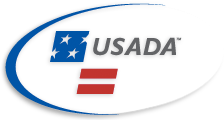 As most of you that attended the WDF ranked Las Vegas Open know, members from the
United States Anti Doping Agency
(USADA) were in attendance. 3 male players and 1 female player were selected randomly to do the drug testing. Please note that this can happen at any WDF ranked event in any country and players will not be notified in advance.
Regards,
David Hascup
ADO Communications Director
The above article has appeared on the American darts Organisation website. I do not know that any player has ever been drug tested in any NZ WDF event. Maybe it was done before I became involved. It has not been done in recent years to my knowledge. I know they do in Australia from time to time. If darts is going to be an Olympic recognised sport it will I expect come here too. As you can see the article states that drug testing can take place at any WDF event in any country and players do not have to be notified in advance. As long as DB bitter beer, rum, bourbon and vodka are not on the banned list I am pretty safe. Joking aside if darts does become an Olympic event I am pretty sure players will have to play sober. A big ask for some and of no consequence to others.